Everything you need to find on Rocklin, California including Real Estate, History, upcoming events and vital city services.
The City of Rocklin has a long history, but much of the growth has been within the last 30 years. Rocklin was first recognized as a destination along the transcontinental railroad in 1864, about the same time granite mining began. Rocklin was incorporated in 1893 during the heyday of railroad and granite mining activity. By 1910, 22 quarries operated in Rocklin and, in 1912, nearly 2,000 train carloads of granite were sent out of town to become part of the state capitol building and buildings in San Francisco.
North of Rocklin's core was Spring Valley Ranch, founded in 1855 by the Whitney family. Whitney's ranch included sheep and a wide variety of agricultural products. Over the years, 25 miles of crushed stone roads, 12 granite bridges, stables, barns, and housing for 200 ranch hands and their families were all constructed on this sprawling 30,000 acres, now considered the first developed property in Rocklin.
Whitney's ranch was eventually subdivided and sold off to various development interests as the expansion of suburban communities from Sacramento to the northeast led to the growth of the housing market in Rocklin during the late 1950s and early 1960s. This resulted in the development of the Sunset Whitney neighborhood, centered around a beautiful golf course.
Beginning in the 1980s, Rocklin realized the benefits of a lower cost of living and land that drew high technology firms and other industries to the region. This resulted in an expansion of commercial and residential development, including Stanford Ranch, the 3,000 acre master planned community that had also been part of Spring Valley Ranch. A steady period of growth continued in Rocklin with additional master plan areas including Whitney Oaks (1,000 acres) and Whitney Ranch (1,300 acres).
As Rocklin has evolved, the City has saved many of the original granite bridges used to cross creeks on the Spring Valley Ranch and has designed parks to include these bridges.
Rocklin is now nearing the end of its growth phase. With few remaining large, undeveloped parcels and no opportunities for annexation, City leaders are shifting their focus from one of growth to long‐term sustainability. Rocklin must ensure that the City's high quality of life can be sustained in the years to come. This shift in focus requires new thinking, new ways of doing things but also provides for new opportunities.
Part of the City's long‐term model for sustainability is to look back on where it all began: the City's core. Downtown and Historic Rocklin are ripe with opportunities for redevelopment. Quarries still dot the landscape, providing a unique asset for new community, park and recreational uses.
More History
For more information, please contact the Rocklin Historical Society and the Rocklin History Museum at (916) 624-3464, or you can visit their website at www.rocklinhistory.org
Take a visual tour with maps & photos of our historic sites, here.
Rocklin's climate closely tracks that of the Sacramento Metropolitan region. It is characterized by comfortable fall and spring temperatures in the 70s and warm summers. Average annual rainfall is 21 inches per year.
Air Quality
The Air Quality and Meteorological Information System (AQMIS) is a web-based source for real-time (and historical) air quality and meteorological data. AQMIS is used by state and local officials as well as the public to track air quality.
Ozone Air Quality
Latest Ozone | Last Year's Ozone
Ozone Map
Air Quality Query Tool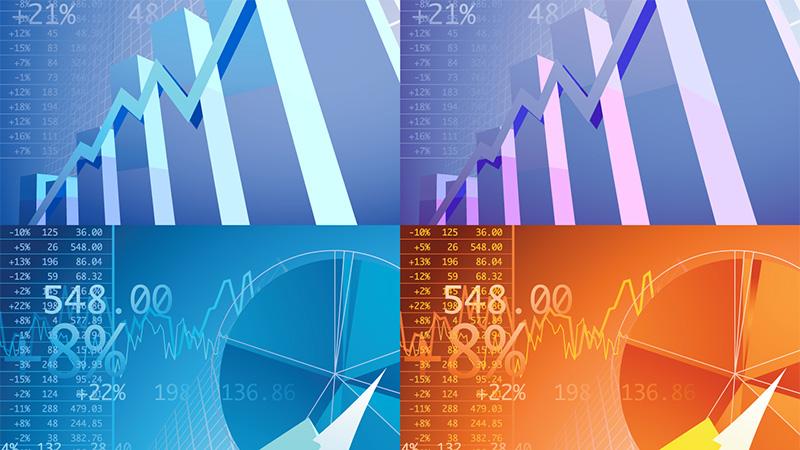 Rocklin is a wonderful place where people can raise a family because of quality schools, abundant recreational opportunities, and the highest commitment to public safety. Browse the demographics below for more information about why Rocklin is a preferred location to live, work, and grow business.
Population: 64,417 (May 2017)
Rocklin has been one of the fastest growing cities in California, with approximately 60% growth since 2000.
Location
Rocklin is located in Placer County, approximately 22 miles from Sacramento, and approximately 100 miles from either Lake Tahoe, San Francisco, or Napa Valley. Rocklin is intersected by Interstate 80 (a heavily travelled freeway for both commerce and travelers) and Highway 65 (largely serving commuter and regional traffic).  A major east‐west rail line operated by Union Pacific runs through Rocklin, and the Rocklin train depot is served by Amtrak for regional, statewide, and interstate service.
Employment & Workforce
As of April 2016, Rocklin has an estimated civilian work force of 30,100 with an unemployment rate of 4.4%, an improvement of .4 percent from May of 2015. Approximately 40% of Rocklin citizens over age 25 hold a bachelor's degree or higher.
Education
Rocklin Unified School District provides K-12 education in Rocklin.  In addition there are several charter and private schools that serve Rocklin.  Rocklin is also home to Sierra College (two-year community college) and William Jessup University (private university).
Household Income
Rocklin has a median household income of $79,274 (2010-2014).
Age Statistics
Rocklin has a current median age of 36.3 years.
Race
The population in Rocklin is White (75%), Black/African American (1.5%), American Indian/Alaskan Native (0.7%), Asian (7.2%), Two or more races (5%).
Hispanic/Latino (2010)
The population in Rocklin is 11.5% Hispanic or Latino and 75.5% Non-Hispanic.
Housing
Rocklin consists of an estimated 22,862 households, with an average of 2.76 persons per household, and a homeownership rate of 67.2%. As of June 2016, the median value of owner-occupied housing units is $415,400 (Zillow) and on the rise.
Quality of Life
The amenities in Rocklin are varied and appeal to people of all ages. We have thirty parks throughout the city including the new Quarry Park and Amphitheatre, a volunteer‐maintained dog park, and an 18‐hole disc golf course. The City also owns and operates the Finnish Temperance Hall, home to Rocklin Community Theater, and the Rocklin Event Center, a conference and meeting facility. Rocklin has one of the lowest crime rates in the region.
Data Sources
US Census Bureau: Rocklin Quick Facts | State of California Employment Development Department | Zillow I State of California Dept of Finance

Sorry we are experiencing system issues. Please try again.